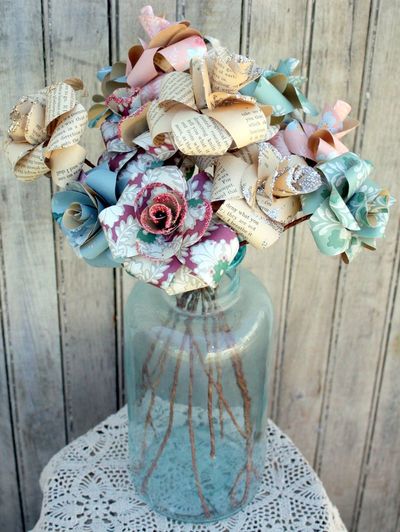 Book Page Roses
Instead of filling up bookcases with old books to collect dust, enjoy the beautiful pages as a bouquet of roses!
Materials:
Vintage paper
Mod Podge (matte)
Small circle punch
Jute or paper covered wire for stems
Wire cutters
Hot glue
Sponge brush
Glitter (optional)
Skinny paintbrush or pencil to curl paper
Scissors
Instructions:
1. The most important trick is preparing your vintage paper, otherwise it will be too brittle to work with, is to coat both sides with Mod Podge. Coat one side completely with an even coat and let dry, then coat the other side. The layer of Mod Podge will transform the paper into a leathery consistency which will make it more durable. You can prepare several treated pages ahead of time before you start making the flowers.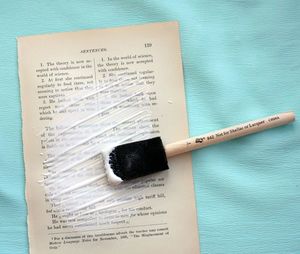 2. Using the circle punch, punch out six or seven circles from the treated paper. You'll also need the same number of petal shaped pieces. You can cut the petals free-form with scissors.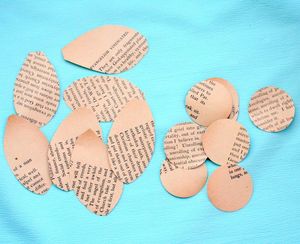 3. Using the paintbrush handle, roll the petals at one end to make them curl.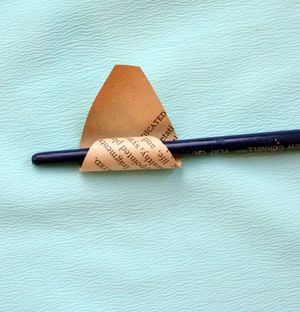 4. Using cut wire about 12 to 14 inches long, start assembling a rose by placing a dab of hot glue in the center of one of the punched circles.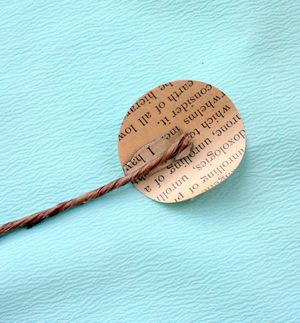 5. Fold the two sides of the circle towards the center and press together, using more glue if necessary.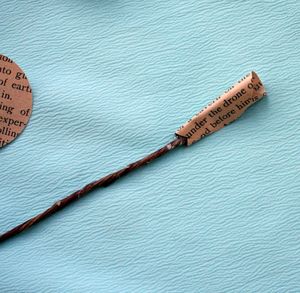 6. Keep repeating this around the center, cupping the innermost glued circle as you add more paper circles.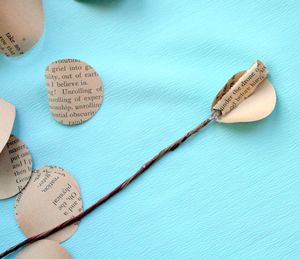 The circles should flare outward.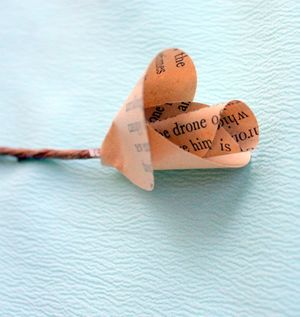 7. After about six circles have been glued, begin to add the petal shaped pieces by placing a dab of hot glue at the base of the petal and pressing it into place.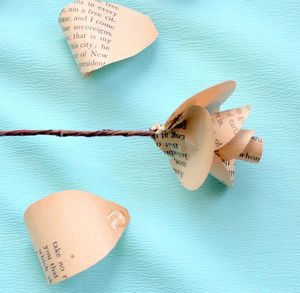 8. Keep adding the curled petals until you are happy with your rose.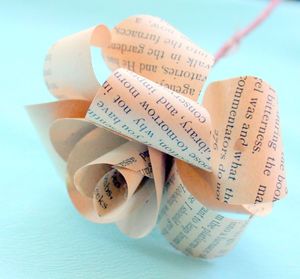 To add some flair to some of the roses, add glitter by dabbing Mod Podge around the edges and sprinkling the glitter on top.
Source: https://www.favecrafts.com/Floral/Book-Page-Paper-Roses-DIY-Project